Horsemanship:
Horsemanship is an ancient skill that has been passed down through generations for centuries. Horsemanship can be used to describe any equestrian sport and refers to the process of training and caring for horses and riding them. There are many horsemanship principles that you might want to know about to increase your understanding of this fascinating world!
For a long time, horses were used for work and needed to be trained quickly to become compliant, these methods may yield fast results, but they are not reliable over time and can damage horses mentally and physically.
The most important thing to remember is that horses are not machines. They have their own minds and thoughts, which means they need a lot of patience from the rider for them to be happy with what's happening around them at any given time!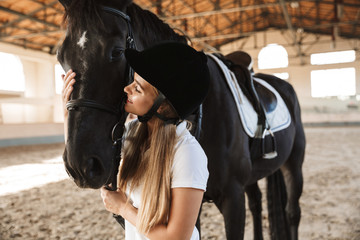 Schedule and Classes:
Introduction of Horse
Types of Horse riding Few Horse Breeds
How to approach towards Horse
Communication with horse
Grooming
Bridling and Tacking
Walk with Horse
Mounting on horse
Balance on seat
Seat Position
Holding reins
How to ask to move
Exercise on Horse
Course Features
Lectures

23

Quizzes

0

Duration

18 weeks

Skill level

Beginner

Language

English

Students

195

Certificate

Yes

Assessments

Yes