Kings Farm Equestrian Club is one of the finest Horse Club in Bangalore/Pune/Hosur, he is truly one of a kind. Founded in 2016, the club promotes equine sports and activities in the Nature.
The club offers serene natural surroundings and chattering bird noise while the riders enjoy their ride. Our clients range from the serious competitor to the weekend rider. We start children of all ages in a safe and fun environment, introducing the fundamentals of horsemanship and riding techniques.
Whether you are a new or experienced rider, you can improve your riding skills with lessons from our knowledgeable trainers. We provide private and group lessons (Standard) on a daily basis for your convenience, with a focus on everything from Dressage to Jumping skills as well as Horse Grooming Experience.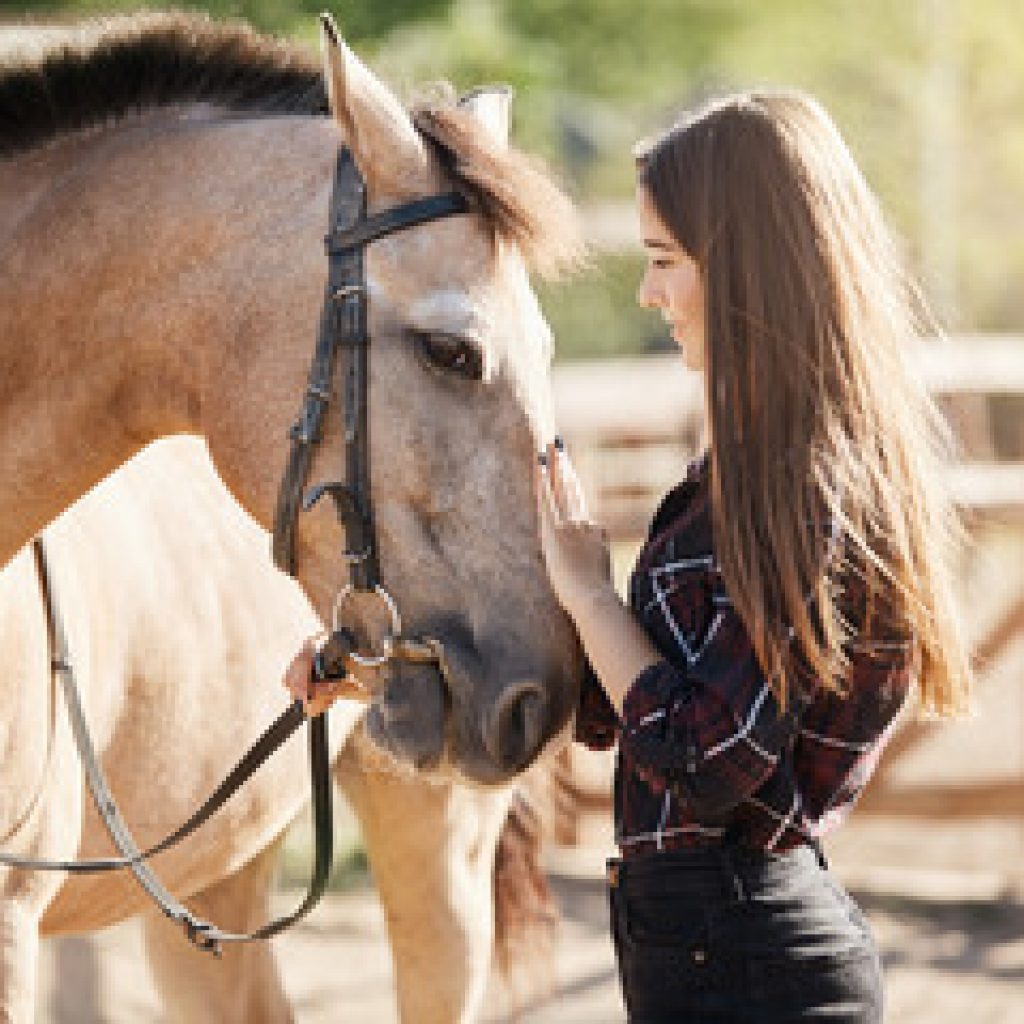 Are you interested in joining our team? The Kings Farm Horse Riding School offers equestrian careers—not jobs—for both year-round and seasonal employment. We are one of the fastest-growing organizations in the equine industry and are continually seeking gifted individuals.
We look for self-starting persons committed to delivering top-quality horse show experiences to our exhibitors and spectators. We offer competitive salaries and benefits; and the opportunity to work with a passionate group of equine industry professionals. Please take a moment to review our open positions at our Wilmington, Ohio, and Ocala, Florida, locations, and complete an online application.
Horse Riding Coach to give riding lessons to riders of all ages and abilities from all different nationalities in the form of private, semi-private, and group tuition, give stable management/ classroom lessons to riding school and Livery clients, and maintain of all horse equipment and safety equipment. Reporting to senior coach and School's management
For interested applicants, please send your CV to kfkingsfarm@gmail.com and reference "Horse Coach" in the email subject or call us at 8073761621
If you love horses, you'll be pleased to know that a wide range of equestrian jobs are available, and these can provide a rewarding and long-lived career.
You may already be employed in the farming or animal sector, or from outside with an interest in all things equestrian. Whether you are experienced or are intending to brush up on your skills with an equine course, there is a rewarding and progressive career waiting for you.
What skills do I need to secure an equine job?
You may already have agriculture or animal-based qualifications or experience, so from this basis you will have learnt organisational and management skills.
You can train in all aspects of horsemanship, for example in basic horse care and riding and road safety – see the websites for the British Horse Society and the Association of British Riding Schools for more details.
Besides the basic skills, a love for horses and an ability to ride are essential, but just as important is attention to detail and a thirst for challenge. You won't mind the dark, early starts and the long days, or being out in all weathers, even in winter.
What kind of roles are available?
Equine Groom
Early mornings, late nights and weekends are part and parcel of the groom's life. But it has its rewards – many positions come with accommodation and some with free livery for your own horse, and the camaraderie of working closely with others who share your passion.
To work as a groom, you may already be an assistant groom, or working in a stables, either paid or as a volunteer. You may also enter this career through an apprenticeship.
A groom's day-to-day responsibilities include feeding and exercising horses, mucking out stables, cleaning tack, grooming and following any instructions from vets if necessary.
There are many different sectors you could specialise in – showing, polo, hunting, show jumping and dressage
Riding instructor
This is a rewarding career, which will bring you the joy of seeing horses work at their best, and the satisfaction of seeing your students progress.
To start as a riding instructor, you'll need a good basic education, proven competency in riding and a teaching qualification from the British Horse Society or the Association of British Riding Schools. You can take further specialized qualifications through The Pony Club and the British Driving Society.
Communication is an important skill in this field, and the ability to enthuse students of all ages. As well as teaching people to ride for pleasure, you'll be helping more advanced riders prepare for competitions, assessing riders working towards qualifications and creating training programmers.
Show manager
This career combines your experience with working with horses with using your organizational skills to the maximum – in short, events planning with an equine twist.
To get into this niche role, you may have already volunteered at shows and be familiar with how they operate. A number of equine management courses can also help get you on this pathway. The key skills you'll also need are project management and the ability to communicate effectively with judges to volunteers to riders and the public.
Your tasks will include booking the event venue and organising everything the show needs to run – the riders, judges and volunteers, prizes and catering – as well as devising the programme for the day and all the advertising around it.
Horse trainer
Enjoy the thrill of the race in this exciting and rewarding career where the unexpected is part of your job satisfaction.
This prestigious career path is for those who have perhaps worked their way up from a position as a groom with plenty of experience with horses, and who can show they have fulfilled the conditions for the licence issued by the British Horseracing Authority. These include passing a number of specialist training courses.
You'll also need strong leadership and organisational skills.
Your work will include managing individual horses' needs such as training and nutrition, preparing for racing days, including travel, managing staff, liaising with vets and communicating with owners.
This is an exciting career path and in time you could branch out into other specialisms such as a breeder or someone who instructs trainers.

These are just a few examples of equine jobs in a truly dynamic field where there are many opportunities to progress and diversify.
Equestrian Apprenticeship Standard Senior Equine Groom Level 3
These Trailblazer Equestrian Apprenticeships are designed so that you get experience of all areas of horse care such as:
Working safely
Carrying out yard and stable duties
Learning about horse anatomy and how to keep them healthy
Safe handling and grooming
Clothing and saddle care
Safe transportation of horses
How to exercise horses