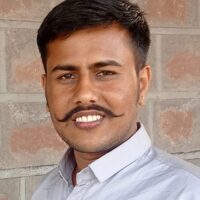 DEVI SINGH
Equine Head Groom
Animal lover, with a special love for equines, and a solid background of working as a horse groomer over a period of 10 years. Highly skilled in providing assigned horses with dedicated care, aimed at their health and wellbeing. Proven ability to perform care tasks such as bathing, brushing, and grooming horses.
C0mpetent
Grooming & Feeding
Medication Administration
Physical Inspection
Behavior Monitoring
Stall Cleaning
Training
Horse Tacking
Emergency Response
Wound Care
Vet Assistance
Program Implementation
Activities:
Engage with newly assigned horses to make them comfortable and to determine their personality types.
Bathe and groom assigned horses to ensure that they remain in a clean and good shape.
Prepare food for assigned horses, and distribute it to their stalls, in clean utensils.
Clean stalls and stables by mucking them out, and sanitizing areas that need to be deep-cleaned.
Exercise horses on a regular basis, following their specific exercise regimes and routines.
Monitor horses to ensure that they behave well, and identify any behavioral or health issues.
Administer First Aid in cases of accidents and emergencies, and ensure that unwell horses are given medication on time.
Assist trainers and vets in handling horses for different purposes, ensuring the wellbeing of the horse, and the people around.